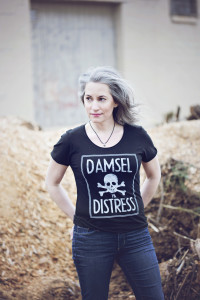 Jessica Topper is an ex-librarian turned rock n' roll number cruncher. By day, she does bookkeeping for touring rock bands. By night, she creates books of her own.

Jessica can trace her love for the written word back to age three, when she memorized Maurice Sendak's Chicken Soup with Rice in its entirety. After her daughter was born in 2001, Jessica left the Manhattan library world and began working for her husband's music management company. He offered her a part-time bookkeeping job so she could "stay home for the baby's first year" and pursue her dream of writing.
The baby is now fourteen years old, and Jessica has been working her "full-time, sold-her-soul-for-rock-n-roll job" as Office Manager for veteran jam band moe. in their Buffalo, NY headquarters. She may have traded in books for bookkeeping, but the printed word is never far from her mind, or her heart.
She is the author of two series from Berkley (Penguin):
LOVE & STEEL (Louder Than Love – September 2013, Deeper Than Dreams – August 2015, Softer Than Steel – September 2015)
MUCH "I DO" ABOUT NOTHING (Dictatorship of the Dress – January 2015, Courtship of the Cake – June 2015)
Jessica is a member of the Western New York Romance Writers , Women's Fiction Writers Association and a PAN member of the Romance Writers of America.
Author photo by Kristy Tasca. Special thanks to Nate Schneekloth for the background image.