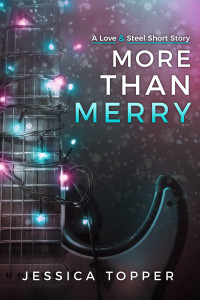 More Than Merry

– FREE HOLIDAY SHORT STORY!
In the spirit of the holidays, I'm giving away MORE THAN MERRY, a Love & Steel Short Story, to subscribers of my newsletter. You can sign up and be one of the first to receive it for free!
Join Adrian, Kat and Abbey as they prepare for the holidays…and so much more! Perfect for fans of LOUDER THAN LOVE!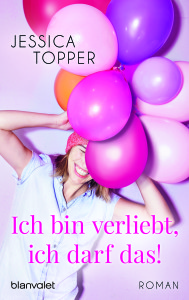 Ich bin verliebt, ich darf das!

– June 20, 2016
Publisher: Random House (Germany) Imprint: Blanvalet Taschenbuch Verlag
ISBN:978-3-7341-0276-9
Introducing the first foreign edition of Dictatorship of the Dress! Translated by Ulrike Köbele.

AVAILABLE in paperback and digitally NOW through: Amazon | Amazon.de | Buchkatalog.de | Bücher.de | eBook.de | randomhouse.de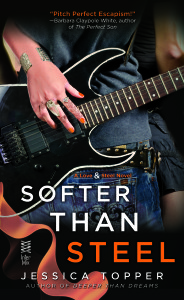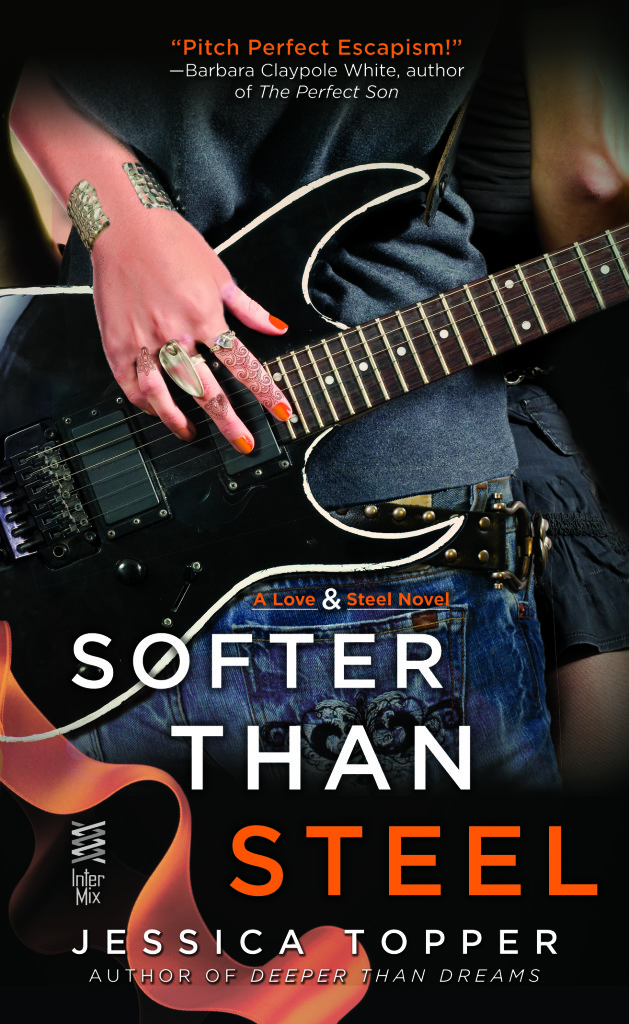 Softer Than Steel

– September 15, 2015
Publisher: Penguin Group (USA) Imprint: Berkley/InterMix
ISBN:9780698192287
From the author of Deeper than Dreams and the Much "I Do" About Nothing novels, a story that proves that you have to find yourself before you can find love…
As rock star "Riff Rotten", Rick Rottenberg has enjoyed all the perks that fame can offer, especially now that he's reunited with his former band mate, Adrian "Digger" Graves. But despite his success, Rick is a mess. Still reeling from the death of his wife years ago and terrified his demons will end his career, he agrees to seek help for his anxiety. Burned by a musician in the past, Sidra Sullivan has closed her heart to love. So when Rick walks into her yoga studio, she wants nothing to do with him–until the bad boy shows an unexpected soft side. As Sidra and Rick work through their painful pasts, they realize just how strongly opposites can attract. But when a crisis threatens the delicate balance they've forged, they'll discover if their love is strong enough to weather another storm or just too broken to survive… SOFTER THAN STEEL e-book can be ordered from: Amazon
| BN.com
| iBooks
| Google Books
| Kobo
| BAM | Penguin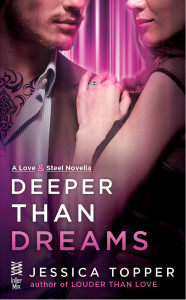 Deeper Than Dreams 
– August 18, 2015 Publisher: Penguin Group (USA) Imprint: Berkley/InterMix ISBN: 9780698192263  
Will wedding bells rock out for Louder Than Love's most beloved couple in this Love and Steel novella?
  Falling in love with rock star Adrian "Digger" Graves was a dream come true for former librarian Kat Lewis. But with a little help from friends and family—including Kat's adorable daughter, Abbey—Adrian has planned an evening and a proposal beyond her wildest dreams. The night before, Kat witnessed the triumphant reunion of Adrian's rock band at Madison Square Garden. Tonight, he will escort her to the elegant, ultra-exclusive Library Lion's benefit. It seems like a fairytale, but even fairytales have a deeper, darker side. When old habits return to tempt her knight in shining heavy metal armor, will Kat's happily ever after come crashing back to reality? DEEPER THAN DREAMS e-book can be ordered from:
Amazon
|
BN.com
|
iBooks
|
Google Books
|
Kobo
|
BAM
|
Penguin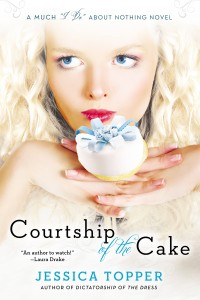 Courtship of the Cake
– June 2, 2015
Publisher: Penguin Group (USA)
Imprint: Berkley (trade paperback and digital)
ISBN: 978-0425276853
From the author of the Dictatorship of the Dress comes a new novel about a woman who's vowed to never walk down the aisle—and the two men who'll do anything to get her to say "I do"…

"Always a bridesmaid, never a bride" has suited Danica James just fine…until the mysterious man who crashed her sister's wedding steals her heart, leaves a slice of groom's cake under her pillow, and then disappears.
Hoping to forget her unforgettable fling, Dani takes a job as a backstage masseuse for a rock music festival, not expecting the tour's headlining bad boy to make an offer she can't refuse. Nash Drama needs a fiancée—and fast…
Mick Spencer is the best wedding cake designer in New Hope and the town's most eligible bachelor. But despite the bevy of bridesmaids he's sampled, Mick can't get the evening he spent with Dani out of his mind.
So when she shows up for a cake tasting at the Night Kitchen—with his former best friend's ring on her finger—Mick vows to charm the woman of his dreams into choosing a sweet and sinful ever after, with him…
COURTSHIP OF THE CAKE is on sale now through: Amazon
| BN.com | iBooks | Google Play | Books A Million | Kobo | Powell's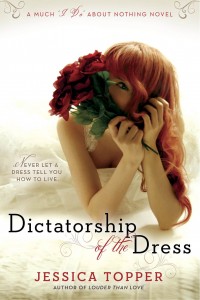 Dictatorship of the Dress 
– January 6, 2015 Publisher: Penguin Group (USA) Imprint: Berkley (trade paperback and digital) ISBN: 978-0425276259
From the author of the "beautiful and engaging" (Open Book Society) debut novel Louder than Love, comes the story of second chances, missed flights, and a woman ruled by her mother's wedding dress.
As the dress-bearer for her mother's wedding, comic book artist Laney Hudson has a lot more baggage than the bulky garment bag she's lugging from New York to Hawaii. Laney is determined to prove she's capable of doing something right, but running chores for her mom's fairytale nuptials is proving to be a painfully constant reminder of her own lost love. So when she's mistaken for the bride and bumped up to first class, Laney figures some stress-free luxury is worth a harmless white lie. Until the flight crew thinks that the man sitting next to her is Laney's groom, and her little fib turns into a hot mess. The last thing Noah Ridgewood needs is some dress-obsessed diva landing in his first-class row. En route to his Vegas bachelor party, the straight-laced software designer knows his cold feet have nothing to do with the winter weather. When a severe storm leaves them grounded in Chicago and they find themselves booked into the last available honeymoon suite, Laney and her in-flight neighbor have little choice but to get better acquainted. Now, as her bridal mission hangs in the balance, perhaps the thing Laney gets right is a second chance at love.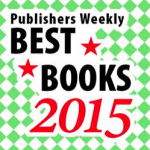 DICTATORSHIP OF THE DRESS is on sale now through:  
Amazon
 |
Amazon Kindle
 |
BN.com
 |
iBooks
 |
Target
 |
Walmart
 |
Google Play
 |
Books A Million
 |
Kobo
 |
Powell's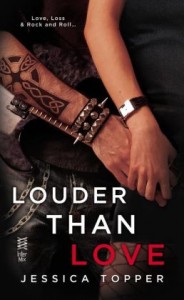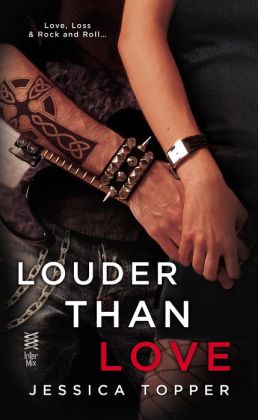 Louder Than Love
– September 17, 2013
Publisher: Penguin Group (USA)
Imprint: Berkley/InterMix
ISBN: 9781101634790
In this powerful debut novel, a young librarian grieves the loss of her husband…and discovers a love that defies classification.
It's been over three years since a train accident made a widow of Katrina Lewis, sending her and her young daughter Abbey back to the suburban town of her youth…the only place that still makes sense. Lauder Lake is the perfect place to hide and heal.
Recluse rocker Adrian "Digger" Graves survived the implosion of his music career, but his muse has long lain dormant. Until Kat hires him to play at her library—not on the basis of his hard rock credentials but rather, because of the obscure kids' TV jingle he wrote years ago. In a case of mistaken identity, Adrian stumbles into the lives of Kat and her comically lovable daughter.
Using tattoos as a timeline, Adrian unfurls his life for Kat. But as the courtship intensifies, it's unclear whose past looms larger: the widow's or the rocker's. Will their demons ever rest, or will they break these soul mates apart?
LOUDER THAN LOVE e-book can be ordered from:
Amazon

Also Available Internationally:
Amazon UK
Amazon Canada
Amazon Spain
Amazon Germany
Amazon Mexico
Amazon Brazil
Amazon Japan
Amazon Italy
Amazon India
Amazon France