A day in the month in the life of a debut digital-first author:
Wake up and check email for new Authorgraph requests. Giggle because it never gets old signing your name digitally, groan because it looks like your handwriting from second grade.
Visit Amazon Author Central. Try to make sense of their algorithm and what your rankings mean. Give up. Read new reviews about your book.
Scour the net for illegal downloads of your book.
Scour the net for cute animal pictures to share on your author facebook page.
Send DMCA takedown notices to the sites that host pirated copies of your book.
Go back and look for more cute internet animals.
Leave house and go to Barnes and Noble. Pull up your book on at least 3 Search & Find kiosks. Then go pull up your cover image on the Nook displays. Get a coffee. Check your rankings again.
All kidding aside, it's been a surreal, pinch-me-I'm-dreaming kind of month. Louder Than Love is hauling in amazing reviews on Amazon, Goodreads, and many other blogs. I am blown away that total strangers have taken time out of their busy days to write so eloquently and passionately about my book.
I've also had a ton of fun guest-blogging and answering interview questions too! I got to share My Top 10 Weird and Wonderful (but mostly weird) Musical Memories over at Reading Between the Wines Book Club, and the blog also got to hang out on Adrian "Digger" Graves' tour bus and pick his brain with some burning questions. I chatted about Adrian's tattoos and how I almost had to break the law to get a tattoo of my own over at Under The Covers. West of Mars asked me their famed one-question interview and I got a little philosophical over Foo Fighters' lyrics. I got to sit down (virtually) and do a Q&A with my critique partner and Philadelphia Women's Fiction Examiner Kristin Contino, which was so cool. And Writerspace was the perfect place to talk about creating a fictional sanctuary like Lauder Lake, based on my own personal memories.
Oh, and did I mention the book launch party? Friends, family and co-workers/band members all came out and treated me like a total rock star.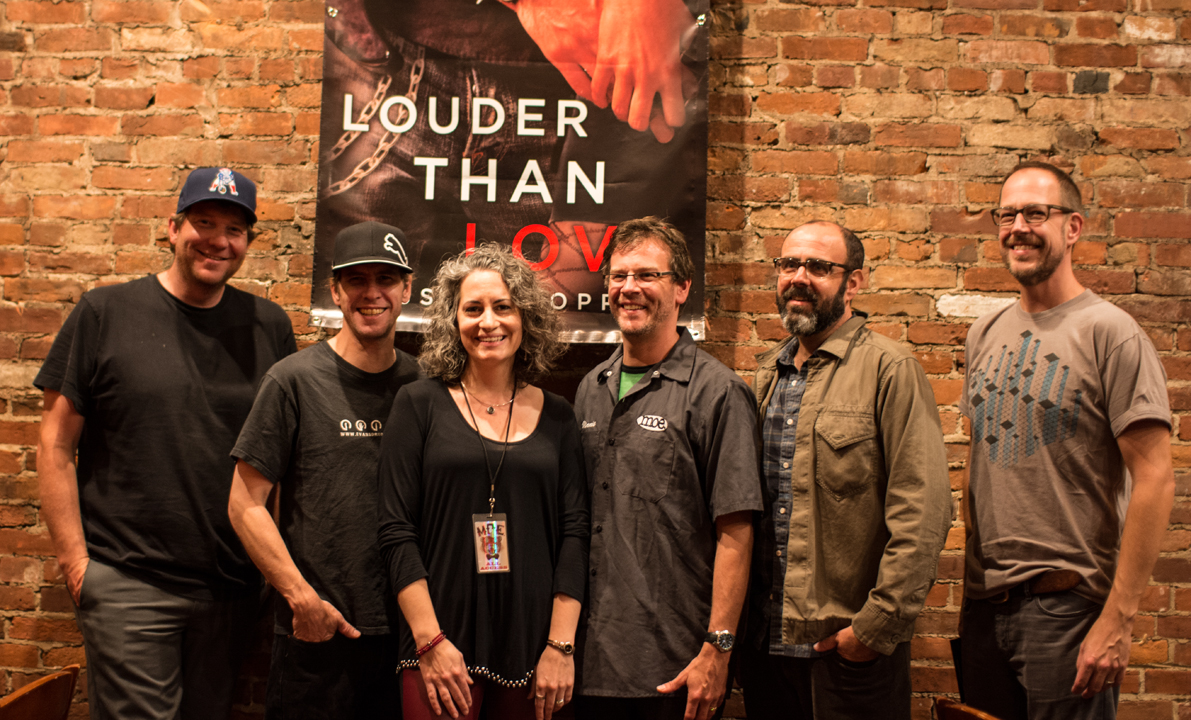 Bassist, percussionist, author, drummer, guitarist, guitarist! The members of moe. came out to celebrate with me.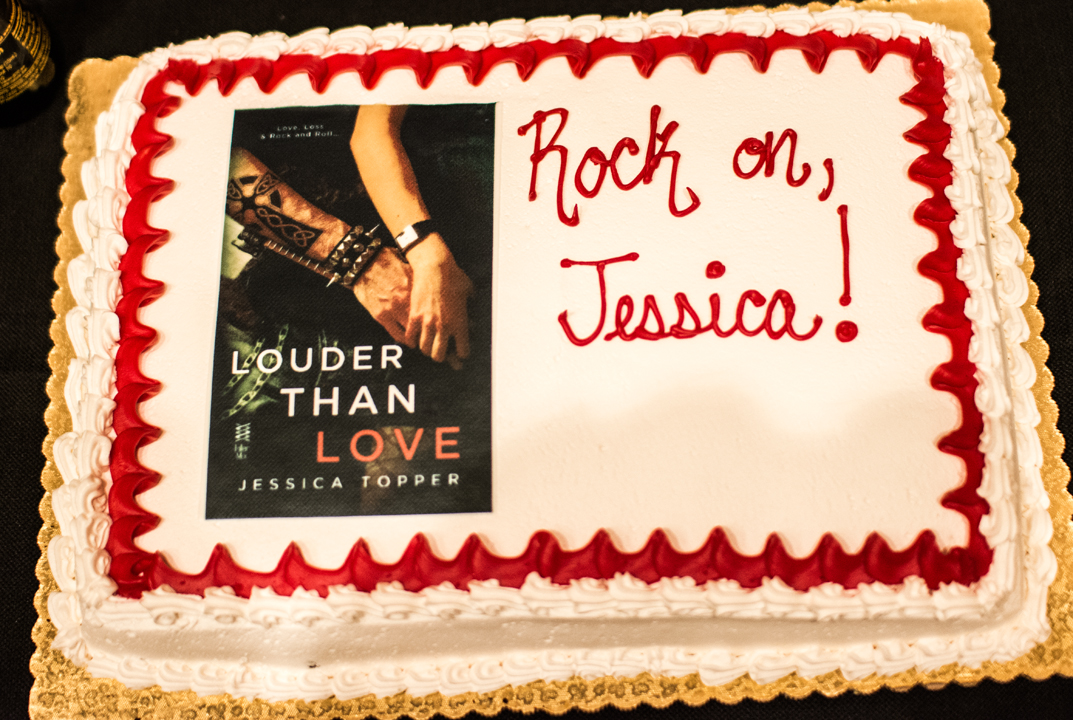 And there was CAKE!
The best part about all of this? Connecting with readers. When I worked as a librarian for the New York Public Library, I got the chance to connect with readers every day. One of my favorite parts of the job (besides getting to choose what books went into the collection) was "booktalking" titles and recommending a book to a reader. The payback was enormous when those readers would return to the library and tell me how much they enjoyed the book I had suggested, and could I point them in the direction of other books by that author, or similar books. Now, through the power of social networks, I get to connect with my own readers. Facebook, Twitter, Goodreads and my own blog shrink the world a little and bring us all closer. I just sent out a prize package to a reader in Denmark, read a nice review from someone in Malaysia and have had some great online conversations with several fans of the book stateside. I love hearing feedback on who their favorite characters were and, after hearing some readers really had hoped for scenes with Adrian's point of view in them, enjoyed sharing some deleted material. You can check the bonus scenes out too, here's deleted Adrian POV #1 and #2. I'll share a #3 soon (especially for Susan, because she asked!)
Many readers have asked "what are you working on?" and "what's coming out next?" – I've got some news on the horizon, so stay tuned here at Blogging on the Brink, or connect with me on Facebook or Twitter to keep in the know!
A big THANK YOU to all the readers and reviewers  – YOU ROCK!